Morningstar joined Jerry Michael, President of SAM, to discuss direct indexing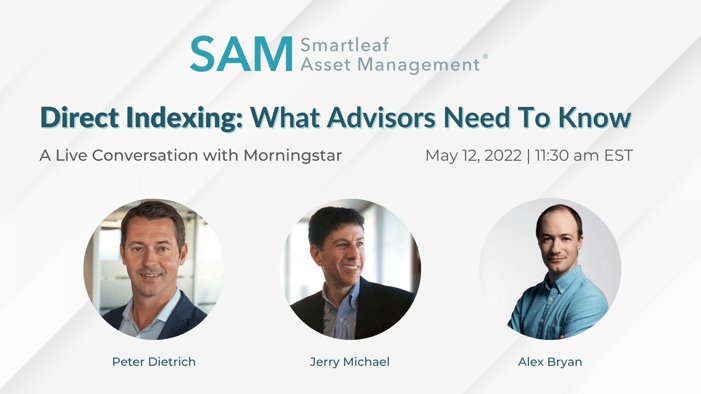 Morningstar's Alex Bryan, Director of Product Management - Equity Indexes, and Peter Dietrich, Head of Wealth-Indexes, joined me on Thursday, May 12th, to discuss direct indexing. Topics included:
What are direct indexes?

Why now?

Are direct indexes hard to use?

How much do they cost?

What makes SAM special?

What makes Morningstar Indexes special?

How do SAM and Morningstar work together?
You can watch the webinar recording by clicking on the link.