SAM, Principal Asset Management® and YieldX announce the launch of enhancements to Principal's fintech-enabled model portfolios, adding support for easy-to-use individual bond direct indexes within a single sub-account.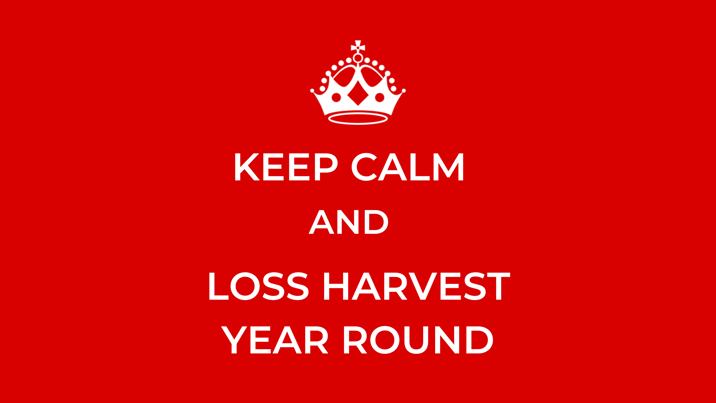 (DES MOINES, Iowa) – Principal Asset ManagementSM announced that it is enhancing its fintech-enabled model portfolio solution by incorporating individual bonds as an option for model portfolios. Principal® collaborated with YieldX and Smartleaf Asset Management® (SAM) to offer a full portfolio direct indexing solution, enabling financial advisors to expand the capabilities of direct indexing beyond equities to individual bonds.
"We're taking the next step in our evolution to deliver model portfolios that are simple to adopt, easy to manage, and offer advisors a scalable, but differentiated, investment solution that can be personalized for their clients," said Jill Brown, managing director, U.S. Wealth Platform, Principal Asset Management. "We are the first asset manager to work with YieldX to incorporate individual bonds into model portfolios, making the combinations of mutual funds, ETFs, individual equities, and now individual bonds available through our 37 model portfolios even more powerful."
Principal launched fintech-enabled model portfolios last year in collaboration with SAM to make it easy to construct and manage custom portfolios.
"Through the addition of capabilities from YieldX, advisors will now have the option to include individual fixed income securities, similar to how direct indexing has delivered custom individual equities to clients," said Adam Green, CEO, YieldX. "Our technology simplifies access to individual bonds and can optimize the fixed income portion of a client's portfolio for better, more personalized outcomes."
Last year, Principal also partnered with Jacobi Inc., a global investment technology provider, to create proprietary multi-asset risk analytics. These analytics make it easier for an advisor to understand how the model portfolios will behave in different market conditions. Through this enhancement, advisors have access to bespoke, forward-looking, and historical analytics.
Partnering with companies like Jacobi, YieldX, and Smartleaf Asset Management gives advisors access to curated technology that works together and allows them to highly automate time-consuming tasks like tax management, rebalancing, and personalization. Through these capabilities, advisors can spend more time growing their businesses and deepening client relationships without sacrificing a differentiated investment experience.
Smartleaf Asset Management (SAM), YieldX, Jacobi Inc, and Principal are not affiliated.
---
About Principal Asset ManagementSM
With public and private market capabilities across all asset classes, Principal Asset ManagementSM and its investment specialists look at asset management through a different lens, creating solutions to help deliver client investment objectives. By applying local insights with global perspectives, Principal Asset Management identifies distinct and compelling investment opportunities for more than 1,100 institutional clients in over 80 markets.1
Principal Asset Management is the global investment solutions business for Principal Financial Group® (Nasdaq: PFG), managing $484.6 billion in assets1 and recognized as a "Best Places to Work in Money Management2" for 11 consecutive years. Learn more at www.PrincipalAM.com.
[1] As of September 30, 2022
[2] Pensions & Investments, "The Best Places to Work in Money Management", December 12, 2022.
About YieldX
Founded in 2019 by senior fixed income and fintech professionals, YieldX is customizing and optimizing income investing at scale and with unparalleled efficiency. YieldX's digital-first environment offers complete flexibility, with a choice of technology and asset management solutions, custom investment universes, and white-labeled offerings for home offices, asset managers, and financial advisors. YieldX seeks to deliver real-time outcomes that enhance results for the client and the firm. For more information about YieldX, visit YieldX.app and for important disclosures, please visit: https://yieldx.app/disclosures/.
About Smartleaf Asset Management
Smartleaf Asset Management, LLC (SAM) is an SEC-registered sub-advisory rebalancing and trading service that enables wealth advisors to deliver highly customized, tax-optimized portfolios at scale. With SAM, working with direct indexes is as easy as working with ETFs. For more information on how SAM makes it simple to offer your clients personalized portfolios, visit www.smartleafam.com.
About Jacobi
Jacobi is a global investment technology provider that streamlines multi-asset investment processes and enables portfolio design, analysis and client engagement. Its unique 'open architecture' platform allows firms to tailor the platform by integrating their own code, models, data, analytics and applications. Founded in 2014 Jacobi provides its technology to top-tier investment organizations including some of the world's leading asset and wealth managers, pension funds, asset owners and investment consultants.
©2023 Principal Financial Services, Inc. Principal®, Principal Financial Group®, and Principal and the logomark design are registered trademarks of Principal Financial Services, Inc., a Principal Financial Group company, in the United States and are trademarks and services marks of Principal Financial Services, Inc., in various countries around the world.