A six minute demo showing the capabilities of SAM's Advisor Portal.
Looking to see SAM's Advisor Portal in action?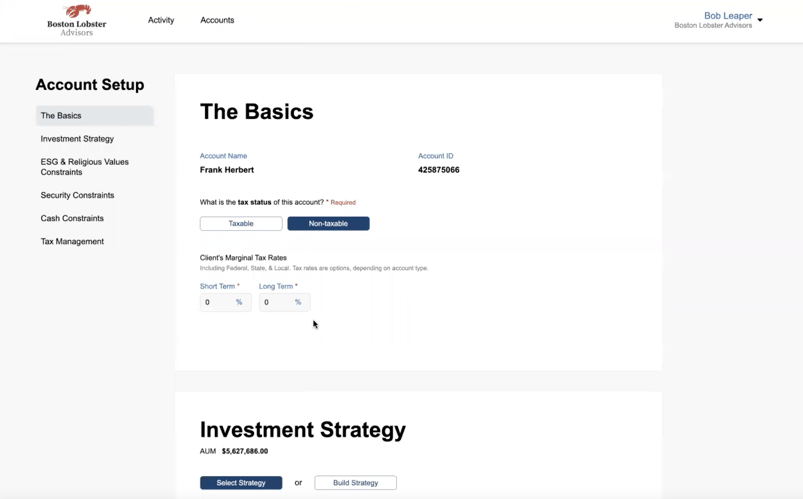 Watch SAM's co-founder and President, Jerry Michael, use SAM's Advisor Portal to onboard and customize a new client's tax-managed account. We'll replace an ETF with a direct index, add a tobacco screen, a security constraint, custom cash management settings, and then set up a multi-year, tax-sensitive transition.
All in about six minutes.
Click here to see the full demo.